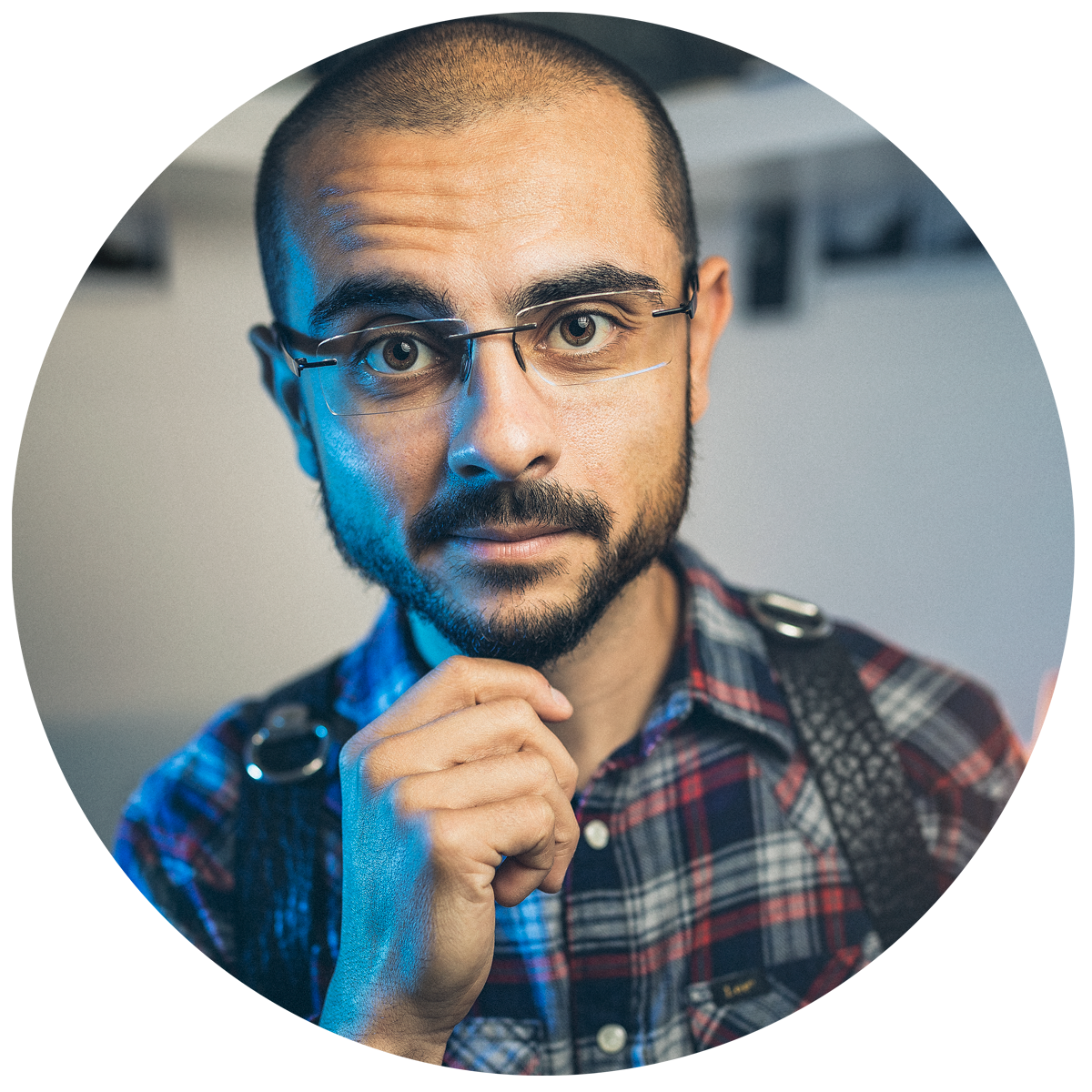 Colori decisi, immagini particolari e forti.
Empatia è dunque la parola chiave per comprendere appieno la mia fotografia, caratterizzata da una continua ed elegante ricerca dei dettagli, di nuovi punti di vista e soluzioni.
Sono Tyler Nardone, oppure semplicemente un tizio curioso ed osservatore che vive la fotografia come un'ossessione, una fantastica ossessione.
Decisive colors, details and strong images.
Empathy is therefore the key word to fully understand my photography, characterized by a continuous search for details and elegant, new perspectives and solutions.
I'm Tyler Nardone or just a curious guy that lives photography as an obsession, a fantastic obsession.
IL PENSIERO -  MY THOUGHT
Empatia, comunicazione, duttilità, attenzione ai particolari sono solo alcuni aspetti necessari ad un fotografo per controllare il risultato.
La fotografia è una summa di elementi, un intreccio di capacità, non solo tecniche, ma il riassunto dello stesso fotografo, che lascia all'interno delle immagini realizzate, tracce di se stesso.
E' necessario che un fotografo riesca a controllare gli aspetti comunicativi di un lavoro senza tralasciare i vari particolari, che danno carattere distintivo allo stesso: luci, colori, post produzione ed anche semplicemente l'inquadratura.
Si tratta di aspetti apparentemente banali ma che, se curati nel dettaglio, aiutano a definire il carattere delle immagini realizzate, veicolando, attraverso le stesse, un messaggio percepibile e coerente.
Empathy, communication, flexibility and attention to detail are just some aspects needed for a photographer to check the result.
Photography is a compendium of elements, a set of skills, not just technical but the summary of the photographer that leaves inside traces of himself inside the images.
It 'necessary for a photographer to control the communicative aspects of his work without forgetting the various details that give distinctiveness to the same: light, color, post production and also frame.
They could seem banal aspects but taking care to details they help to define character of images transmitting a strong and coherent message.
Mi occupo principalmente di reportage di matrimoni, seguendo la coppia in ogni momento della sua giornata più importante, ma facendo attenzione a mantenermi quasi invisibile per garantire discrezione. Svilupperò un racconto con attimi unici e naturali, senza escludere momenti di posato a vostra scelta. Sarà il vostro Matrimonio.
Potrete poi decidere di ampliare il servizio con ogni vostra esigenza - in fase prematrimoniale - viaggio di nozze - maternità - in famiglia.
Tutte le immagini scelte saranno accuratamente post prodotte e a voi consegnate in un pack personalizzato.
My wedding photography is focused on reportage, following the couple in every moment of their most important day. I'll be careful to keep myself almost invisible to ensure discretion. I'll develop a story with unique and natural moments without excluding pose according to your choice. Will be your marriage.
You can decide to expand the service with your needs - during premarital - honeymoon - maternity - family.
All selected images will be carefully post produced and delivered to you in a custom pack.
Mi dedico inoltre spesso a promuovere la fotografia in ambito di viaggio, è un aspetto importante della mia esperienza formativa e chiunque fosse interessato può contattarmi.
Tutto il mio lavoro si svolge sull'intero territorio nazionale, ma anche all'estero.
I often dedicate to promote photography in the travel sector. This is an important aspect of my training experience.
All my work is taking place throughout the country and abroad.
Portrait    Retouching    Photo-Compositing
Offro servizi in studio o con luce naturale, supportati da una conoscenza professionale nelle tecniche di post-produzione: per privati, professionisti ed aziende che devono raccontare la propria immagine.
I offer services in studio or with daylight supported by a professional knowledge in post-production techniques for individuals, professionals and companies who need to tell their own image.